About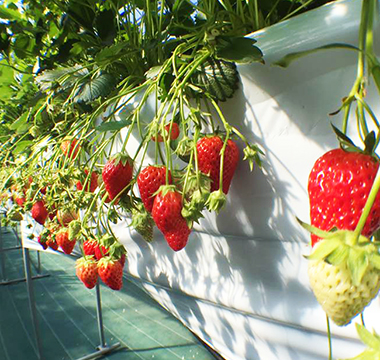 Fruits roop is a reservation-based strawberry picking greenhouse in Tokoname City, Aichi Prefecture.
"Akihime" strawberries with low acidity and high sweetness are popular among customers.
In addition, many toppings are prepared, and those who have become accustomed to the taste of strawberries You can enjoy a different taste. (Various 100 yen)
It is close to Chubu International Airport and is easily accessible from overseas.
Please come by all means. We are looking forward to your visit.
Fee
1 hour All you can eat prices
ADULT

¥

2,200

/1hour
* Junior high school students or older.
CHILD

¥

1,700

/1hour
* 3 years old to elementary school.
SMALL CHILD

¥

0

/1hour
* Children under 2 years old
Ambiance
At Fruits roop, the interior and exterior of the park are also DIY as much as possible so that Oregon's handmade feeling can be expressed. It would be nice if you could feel the warmth and handmade goodness.
Reservation
Our strawberry picking is a complete reservation system.
Please make a reservation before visiting.
Information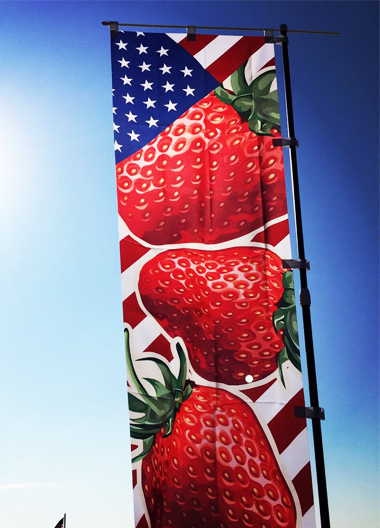 Farm name
Fruits roop
Service contents
Strawberry picking
Address
Umashinden213, Enokido, Tokoname-shi, Aichi, 479-0857, Japan
phone
0569-89-2613
* Please make a reservation in advance.
Business days
Mid-December to end of May
Open time
from 9:00 to 16:00
[ Last admission16:30 ]
Rule
All youcan eatTime limit(60min.)
Free service
Condensed milk free
1 type of topping free [ *additional topping + 100 yen ]
1 takeaway pack free
Hot coffee free
Wet tissue free